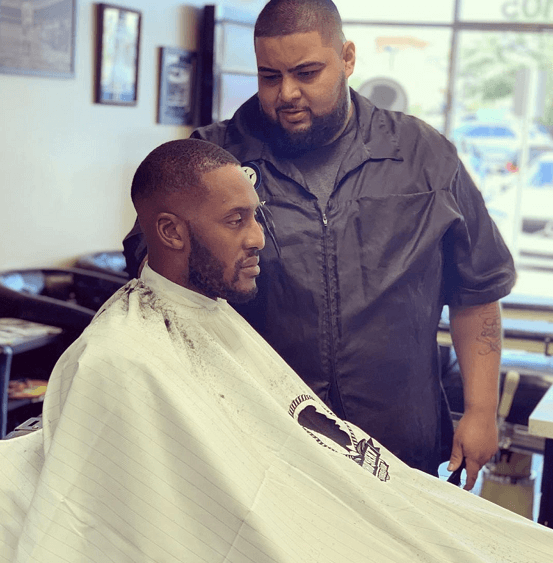 Looking for a place where you can get a fresh fade, a clean cut or a quick line-up? Who's Next Barber Shop has a chair open for you! Our classic barber shop in Scottsdale, AZ welcomes men of all ages and we aim to give you a completec grooming experience that leaves you looking and feeling like a million bucks. The best part? We won't charge you a million bucks to do it!
Are you looking for the best barber shop in Scottsdale? Chances are, you've tried going to a few barbershops in the Scottsdale area, but you haven't been completely satisfied with the results. You might have even thought about giving up on finding a good barber altogether. But before you do that, we'll let you in on a little secret: Who's Next Barber Shop is the best barber shop in Scottsdale, and we're here to give you the lowdown on why that is.
Our barber shop is modeled after the old-style shop: a place where men can come to kick back, talk and feel good about themselves for a time. We're not going to rush you out of the chair or give you a sloppy cut. Instead, our barbers take their time and make sure you're completely happy with the treatment you're getting.
Scottsdale Barbershop: Days Gone By
Maybe you remember the old days when going to the barber shop wasn't just a humdrum chore but an experience? Your barber wasn't just there to cut your hair; he became a confidante, a counselor, and maybe even a friend. A regular visit not only gave your appearance the spruce up it needed, but you enjoyed some good conversation and camaraderie that only someone who has had the experience can relate to.
At Who's Next Barber Shop, we strive to recreate that experience for our customers with a few modern twists. We know that coming in for a haircut isn't always something people look forward to. Still, we do our best to make it an enjoyable experience, nonetheless. Our shop is designed to be comfortable and inviting. Our staff are not only experts in their craft but also great people with whom you'll enjoy spending time.
Location
For starters, our shop is conveniently located in Scottsdale, so you won't have to go out of your way to get a great haircut. We're also open seven days a week, so you can always find a time that works for you. And most importantly, our experienced barbers are some of the best in the business. They'll work with you to ensure you get the exact style you're looking for, and always take the time to listen.
---
Our Services
We understand that not everyone is the same, so we offer various services. If you're looking for something simple, we can certainly oblige. But we're happy to rise to the challenge if you want something a little more complicated. We know that sometimes it can be hard to articulate precisely what you want, but don't worry – our experienced team will work with you to figure out the perfect style for your needs.
Let's look at some of our services:
Haircuts

We can cut all types of styles to help you achieve the look that suits you best. Whether you like a clean-cut high and tight style or prefer a hard part with pompadour flair, trust us to shape every cut around you.

Maybe you think all men's and kid's haircuts are the same, but that simply isn't the case. Just like snowflakes, each haircut is unique and special in its own way. Rest assured, even though we may be engaging in enlightening conversation, sharing thoughts, or cracking a joke or two with you, your haircut will remain the center of attention. We'll make sure it looks great!

Hot towel shave

Nothing compares to the feeling of a straight razor shave and a hot towel afterwards. We'll give you the closest, cleanest shave and the pampering you deserve—all you need to do is lay back and relax.

There's nothing quite like a hot towel shave for feeling and looking your best. The process is simple, but the result? Amazing!

It can take as little as 10 minutes if you're in a hurry, but at Who's Next Barber Shop, we like to take our time and ensure you're getting the best shave possible.

The Ultimate Pamper Package

Looking to get the works done? Pick one of our packages! We'll give you a full cut and style, alongside a shave or beard trim, complete with line-up. We promise a grooming experience like no other.

Whether you're trying to impress a date or want to feel your best, there's no substitute for looking sharp.

For the ultimate grooming experience, choose one of our packages. No matter which package you choose, you deserve the best possible experience from the moment you walk in until you leave looking a million bucks.

Kid's cuts

Ditch the bowl cut for your son and instead, introduce him to the confidence of a haircut that's styled specially for him! Our shop welcomes kids of all ages and we make it a point to treat your son with friendliness, so he has an experience that makes him feel special.

Does the thought of a kid's haircut conjure up scenes of a screaming child in a barber's chair? Or worse, the mixing bowl you can't use anymore because it's reserved for the dreaded bowl cut? Don't worry; we're here to help.

Getting a haircut can be a challenging experience for any child, but it doesn't have to be! At Who's Next Scottsdale barber shop, we specialize in making kids' haircuts fun and easy. We know how to put even the most nervous child at ease.
Why Are We the Best?
The most important thing that sets Who's Next Barber Shop apart from the rest is our commitment to giving every customer the best possible results. We take time with each haircut, treatment, or whatever you need to make you feel good. We ensure that every detail is perfect, and we use only the highest quality products to ensure that you're ultra-happy with the results. Once you've settled your behind into the chair, it's your chair for as long as you need it: who says pampering is just for women? We don't!
Raving Reviews
It's all very well reading all about Who's Next barbershop here, but the proof is in the pudding – our customers love us! But don't just take our word for it; our customers rave about us for a reason – we're the best in the business! Browse through some of the amazing reviews we've had from our satisfied customers, for example:
"I have been going to Who's Next Barber Shop for years, and they always do an amazing job. I highly recommend them to anyone looking for a great barber."
"I had the best experience at Who's Next Barber Shop! The staff was super friendly, and my haircut looks great. I'll definitely be back."
"Who's Next is definitely the best barber shop in town. I've tried a few others, but no one comes close to the level of service and quality that these guys provide."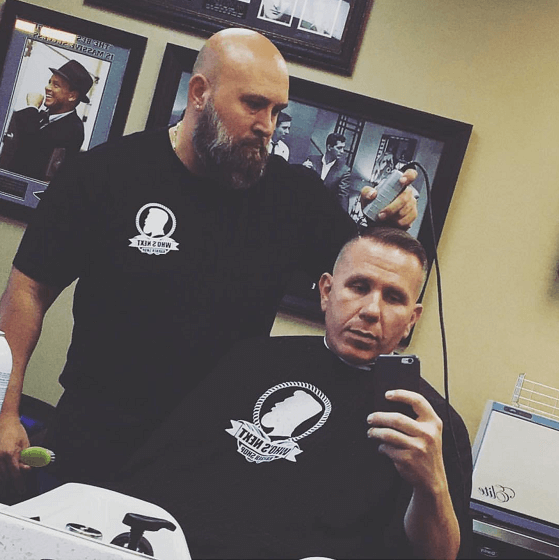 Haircuts for Men of All Ages—Contact Us Now!
Those are just some of the reasons you really shouldn't pass us by. Come in for a haircut, and leave with a smile, a friend, and maybe even a memory or two. We're sure that once you've experienced our brand of service, you'll be a customer for life. Contact us at Who's Next Barber Shop in Scottsdale today!
More than just a haircut and shave, we offer our customers classic barbershop services that are completely tailored around the individual. To experience a truly authentic barber shop in Scottsdale, AZ, visit Who's Next Barber Shop today! We welcome appointments via phone as well as walk-ins.
View Our Work