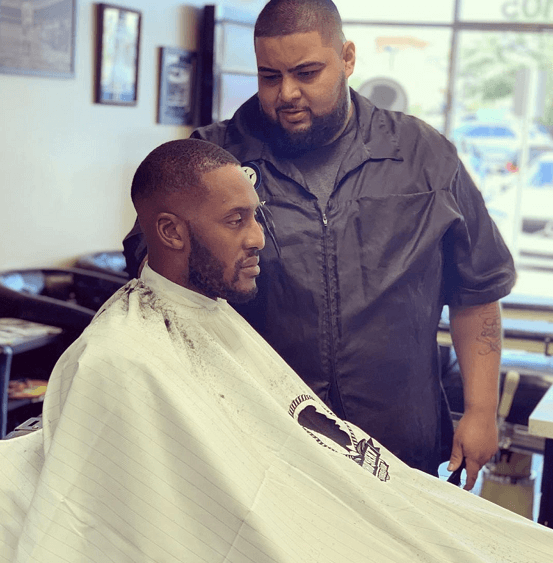 Looking for a place where you can get a fresh fade, a clean cut or a quick line-up? Who's Next Barber Shop has a chair open for you! Our classic barber shop in Scottsdale, AZ welcomes men of all ages and we aim to give you a complete grooming experience that leaves you looking and feeling like a million bucks. The best part? We won't charge you a million bucks to do it!
Our barber shop is modeled after the old-style shop: a place where men can come to kick back, talk and feel good about themselves for a time. We're not going to rush you out of the chair or give you a sloppy cut. Instead, our barbers take their time and make sure you're completely happy with the treatment you're getting.
Haircuts

We can cut all types of styles to help you achieve the look that suits you best. Whether you like a clean-cut high and tight style or prefer a hard part with pompadour flair, trust us to shape every cut around you.

Hot towel shave

Nothing compares to the feeling of a straight razor shave and a hot towel afterwards. We'll give you the closest, cleanest shave and the pampering you deserve—all you need to do is lay back and relax.

Packages

Looking to get the works done? Pick one of our packages! We'll give you a full cut and style, alongside a shave or beard trim, complete with line-up. We promise a grooming experience like no other.

Kid's cuts

Ditch the bowl cut for your son and instead, introduce him to the confidence of a haircut that's styled specially for him! Our shop welcomes kids of all ages and we make it a point to treat your son with friendliness, so he has an experience that makes him feel special.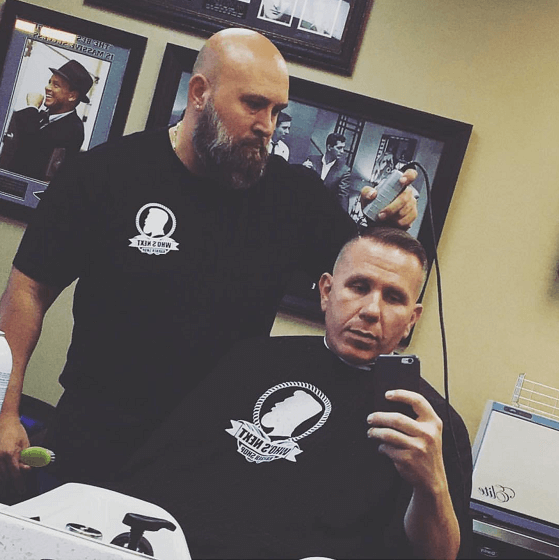 Contact Us
More than just a haircut and shave, we offer our customers classic barbershop services that are completely tailored around the individual. To experience a truly authentic barber shop in Scottsdale, AZ, visit Who's Next Barber Shop today! We welcome appointments via phone as well as walk-ins.
View Our Work